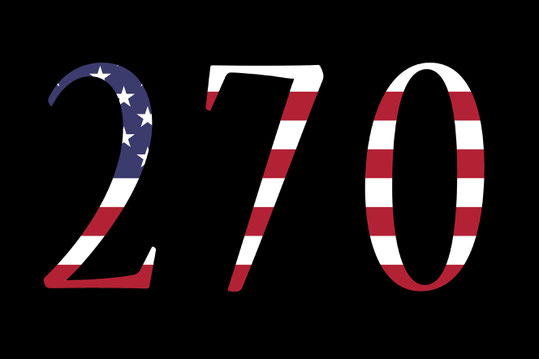 270
Until last week, this number meant very little to most people. But now, even small children around the world know that 270 is like the Price is Right for electing a new president of the United States.
I work with a lot of clients who deal with numbers and often struggle on how to make, for example, a quarterly budget review anything more than a dry exchange. 
But remember it is not the number we care about; it is the story behind it that we want to hear. 
How did you get there? Was it within reach? Did it surpass your goal or did you fall short and why? Did an entire team work over the weekend to bump up that number? Tell us the story about the number and why we should care.
When we do, we work harder and listen better.